Councillor Mary Clarkson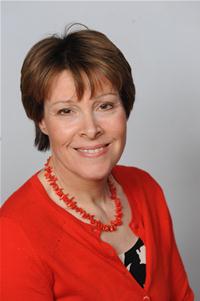 Title: Heritage Champion
Party: Labour
Ward: Marston
Other councillors representing this Ward:
More information about this councillor
Surgery details
Regular street surgeries held throughout the year - residents are notified a few days in advance.
Contact information
Home address:
Lower Farm
8 Dunstan Road
Headington
Oxford
OX3 9BY
Bus. phone: 01865 751493
Bus. email: cllrmclarkson@oxford.gov.uk
Download Councillor Mary Clarkson contact details as VCard
Committee appointments
Terms of Office
06/05/2010 - 22/05/2014
23/05/2014 - 03/05/2018
07/05/2018 - 11/05/2020
11/05/2020 - 10/05/2021
10/05/2021 - 06/05/2024
Appointments to outside bodies
Additional Information
Mary was educated at St. John's College, University of Oxford, graduating with a BA in English language and literature. She has a background in Human Resources, employment policy research and management consultancy.
She is particularly interested in planning, licensing and the Covered Market.
Mary is the Chair of Governors of St. Joseph's Catholic Primary School. She is a City Council appointee to the Oxford Playhouse board
She enjoys cycling, gardening, film and the theatre.