Councillor Susan Brown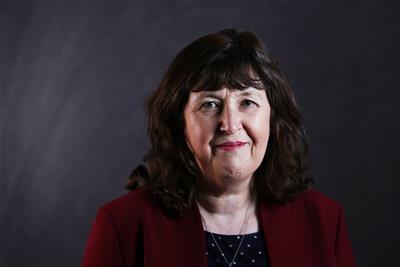 Title: Leader of the Council, Leader of the Labour Group, Cabinet Member for Inclusive Economy and Partnerships
Party: Labour
Ward: Churchill
Other councillors representing this Ward:
More information about this councillor
Surgery details
Regularly call round on local people and happy to be contacted if residents want to raise an issue.
Contact information
Email: cllrsbrown@oxford.gov.uk
Download Councillor Susan Brown contact details as VCard
Responsibilities
Committee appointments
Terms of Office
03/05/2013 - 22/05/2014
23/05/2014 - 03/05/2018
07/05/2018 - 11/05/2020
11/05/2020 - 10/05/2021
10/05/2021 - 09/05/2022
09/05/2022 - 11/05/2026
Appointments to outside bodies
Additional Information
Education: London School of Economics (LSE) and University of Texas.
Council services in which particularly interested: Housing, services that affect my constituents.
Other bodies on which she serves: St. Mary Magdalen Parish Charities (Council appointee), Labour Vice Chair of the District Council Network (DCN).
Employment: Oxford University Hospitals NHS Foundation Trust.
Hobbies and interests: Spending time with family and friends, reading, film, theatre.