Councillor Tom Hayes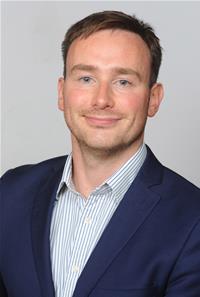 Party: Labour
Ward: St Clement's
Other councillors representing this Ward:
More information about this councillor
Surgery details
Please do email me with any concerns. It's my aim to reply to emails within 2-3 working days, but if your issue is marked 'urgent' in the subject line, I will aim to reply straight away.
Unfortunately, because of the pandemic and restrictions to prevent the spread of coronavirus, I cannot do usual ward door-knocking on a weekly basis and a full ward canvass on a monthly basis. I am providing telephone, Zoom, Teams, and other forms of communication as such.

Contact information
Correspondence address:
Members Room
Town Hall
St Aldate's
Oxford
OX1 1BX
Mobile: 07901853314
Email: cllrthayes@oxford.gov.uk
Download Councillor Tom Hayes contact details as VCard
Committee appointments
Terms of Office
23/05/2014 - 03/05/2018
07/05/2018 - 11/05/2020
11/05/2020 - 10/05/2021
10/05/2021 - 06/05/2024
Additional Information
Tom is an elected City Councillor for St Clement's Ward in East Oxford. First elected to the City Council in 2014, then re-elected in 2018, Tom lives in the ward that he represents.
He is Deputy Leader of the Council and the city's Cabinet Member for Zero Carbon Oxford and Green Transport. In these roles, he leads the development of the City Council's journey to Zero Carbon by 2030 or sooner andthe Zero Carbon Oxford partnership to eliminate the city's carbon emissions by 2040 or sooner. Tom also has responsibility for delivering the Zero Emission Zone from 2021 and Connecting Oxford.
Away from the Council, Tom is Chief Executive of Elmore Community Services, a mental health, complex needs, and domestic abuse charity that works directly with people who struggle to engage with services, and so slip through the gap in Oxfordshire's support networks. In this role, he serves as co-chair of the Oxfordshire Anti-Slavery Network.
Tom has worked at the mental health charity Restore, global humanitarian aid charity Oxfam GB, and disability charity Scope. He has been a Governor at Oxford Health NHS Foundation Trust and East Oxford Primary School.
He holds degrees from the Universities of Manchester and Cambridge and has been a Fox International Fellow at Yale University.
Updated 11/02/21