Councillor Christine Simm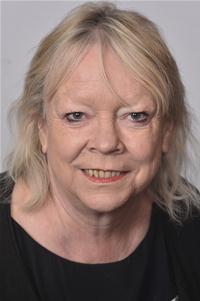 Party: Labour
Ward: Cowley
Other councillors representing this Ward:
More information about this councillor
Surgery details
1st Saturday of each month:
11am - 12noon - Templar Square
12.15pm - 1.15pm Florence Park Community Centre, Cornwallis Road
Contact information
Correspondence address:
Members Room
Town Hall
St. Aldates
Oxford
OX1 1BX
Phone: 01865 747303
Mobile: 07791 749652
Email: cllrcsimm@oxford.gov.uk
Download Councillor Christine Simm contact details as VCard
Committee appointments
Terms of Office
23/05/2014 - 03/05/2018
07/05/2018 - 11/05/2020
11/05/2020 - 10/05/2021
Appointments to outside bodies
Additional Information
Christine has a BA in social administration from the University of Hull and an MSc in applied social sciences from Oxford University. Until retirement in 2015, she was a tutor for Ruskin College's Social Work Programme.
Council services interested in: community development, culture and the Museum of Oxford.
Other bodies served on: Chair of Trustees, Donnington Doorstep Family Centre; Chair of Trustees, Museum of Oxford Development Trust.