Councillor Craig Simmons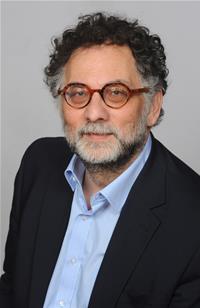 Title: Leader of the Green Group; Green Group shadow member for finance, leisure, parks and sports
Party: Green Party
Ward: St. Mary's
Other councillors representing this Ward:
More information about this councillor
Contact information
Home address:
41 Magdalen Road
Oxford
OX4 1RB
Mobile: 07739 803047
Bus. email: cllrcsimmons@oxford.gov.uk
Download Councillor Craig Simmons contact details as VCard
Committee appointments
Terms of Office
03/05/2012 - 09/05/2016
09/05/2016 - 11/05/2020
11/05/2020 - 10/05/2021
Appointments to outside bodies
Additional Information
Leader of the Green Group.
Holds the following qualifications: BSc, MSc, FErgS, and CPsychol.
Currently works as an environmental consultant, writer and practitioner.
Is Chair of Low Carbon East Oxford, Chair of Magdalen Road Traders and Residents' Association, and Honorary President of East Oxford Farmers and Community Market.
Hobbies include sailing, cycling and gardening.
Councillor Simmons is especially interested in environmental policy and finance issues. He is also an active campaigner against social injustice, war and inequality. He is a Freeman of the City.