Councillor Mick Haines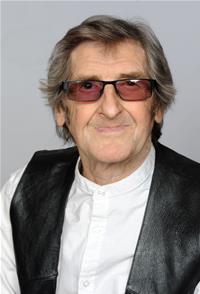 Party: Independent Group
Ward: Marston
Other councillors representing this Ward:
More information about this councillor
Surgery details
Held at Mortimer Hall, Oxford Road, Old Marston, Oxford, and the Pastoral Hall Jack Straws Lane, Marston Road, Oxford. Times as advertised.
Contact information
Home address:
3 Croft Road
New Marston
Oxford
OX3 0JX
Phone: 01865 421600
Mobile: 07917 837754
Bus. mobile: 01865 529158
Bus. email: cllrmhaines@oxford.gov.uk
Download Councillor Mick Haines contact details as VCard
Committee appointments
Terms of Office
03/05/2012 - 09/05/2016
09/05/2016 - 11/05/2020
11/05/2020 - 10/05/2021
10/05/2021 - 09/05/2022
Appointments to outside bodies
Additional Information
Educated at St Andrew's School, Headington and Cowley Road Technical College. Worked for the Post Office and as an Advanced Scaffolder, and is now retired. Married for 50 years (in 2017).
Hobbies include darts, socialising and local issues.
Councillor Haines is especially interested in all Marston issues, as well as youth facilities, parks, homes for the elderly, local green spaces, memorials and the retention of the local council.