Councillor Martyn Rush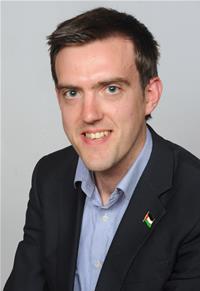 Party: Labour
Ward: Barton and Sandhills
Other councillors representing this Ward:
More information about this councillor
Surgery details
'Please email or call me anytime with any concerns, issues or ideas. I will aim to respond within 2-3 days, sooner for more urgent requests. Living in Barton I am close by should you wish to meet or consult on an issue, and am happy to arrange appointments, surgeries and visits by email, letter or phone.

We door-knock, canvass and leaflet all-year round.

I also aim to hold surgeries and ward meetings, which will be announced locally in due course.'

Thanks very much!

Martyn Rush
Labour City Councillor
Barton and Sandhills

Contact information
Correspondence address:
20 Sherwood Place
Barton
Oxford
OX3 9PR
Mobile: 07804636541
Email: cllrmrush@oxford.gov.uk
Download Councillor Martyn Rush contact details as VCard
Committee appointments
Terms of Office
07/05/2018 - 11/05/2020
11/05/2020 - 10/05/2021
Appointments to outside bodies
Additional Information
Martyn holds a BA in History from UCL, an MPhil in Middle Eastern Studies from St Catherine's College Oxford, and is studying for a DPhil at Wolfson College. He is a communications co-ordinator for St Antony's College. He is also the Oxford Living Wage Champion.
As a councillor he is interested in housing and homelessness and the Living Wage. He is active in the Oxford Labour Muslim Network.